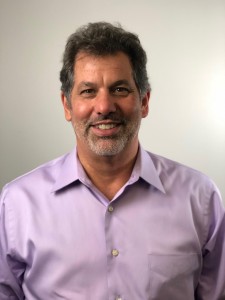 Acquisition will accelerate Bluewater's ability to bring modern audiovisual technology design to the large arena marketplace for sports and entertainment venues
DETROIT, November 7, 2018 (Newswire.com) - Bluewater Technologies Group, Inc. is pleased to announce that it has acquired AR3 Enterprises, an audiovisual technology consultancy that services corporate offices and large sports and entertainment venues. On the heels of Bluewater's success with AV technology integration at Detroit's Little Caesar's Arena, this acquisition will accelerate Bluewater's strength in the sports and entertainment market and provide the AR3 team with an expanded offering. Art Rautenberg III, the principle of AR3, will continue servicing existing AR3 clients and focus on business development efforts to grow Bluewater's large arena experience further.
Today's consumers are demanding a new type of arena experience that provides a more social environment with modern technology that keeps them engaged and entertained. AR3 brings experience with large venue technology and construction to improve the fan experience. Bluewater complements those capabilities by offering a broader suite of solutions and resources, expertise, scalability and on-the-ground support only a leading national audiovisual technology provider like Bluewater can offer. AR3 has distinguished itself in the industry by offering system design and installation in the sports and entertainment market sectors, providing Bluewater an important channel to serve these markets as it continues its outreach into the fan experience sector.
I'm extremely excited to welcome AR3, its customers and partners into the Bluewater family. Together we will continue to deliver the most trusted and creative solutions for our customers.

John C. Tracy, CEO, Bluewater
"The acquisition of AR3 is a natural fit and complements our overall AV offerings so we can take a deeper dive into the ever growing sports and entertainment space. This investment represents an important strategic opportunity and adds to our capacity and geographic presence to support our customers with agility and ease," says John Tracy, CEO of Bluewater. "I'm extremely excited to welcome AR3, its customers and partners into the Bluewater family. Together we will continue to deliver the most trusted and creative solutions for our customers."
Rautenberg has more than 30 years of experience in sales and management, having served in the sports, entertainment and corporate workplace AV industries. For the last 12 years, Rautenberg has served as President & CEO for AR3 Enterprises. For the eight years prior to that, he served as the vice president of sales and project management at Markus Audio & Lighting in California.
"Joining forces is the ideal next step for both of our organizations, as we can now combine our partners and deep resources to continue to meet the evolving needs of our customers," said Rautenberg. "Bluewater's offering reaches well outside of traditional AV services, bringing content creation, software development, and custom environment build into the mix. Pairing all of these together creates clear value for our customers who typically source each of these services independently. There was also the cultural fit between our organizations, which played a large role in this decision. After meeting the Bluewater team, I knew this was the right organization to partner with."
About Bluewater
Bluewater is the only woman-owned (WBENC) business of its kind, operating four industry-leading business units that support sensory storytelling through digital & physical canvases. The core offerings include Meeting & Event Technology, Audio Visual Integration Services, Retail Fixtures & Displays, and Fabrication of Environments.
To learn more about the company, services, and projects, visit Bluewatertech.com.
Source: Bluewater
Share: