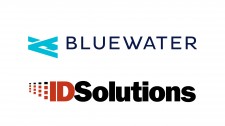 This alliance will accelerate Bluewater's ability to bring innovative technology solutions to its healthcare client base and offer live events services to healthcare clients nationwide.
SOUTHFIELD, Mich., January 15, 2019 (Newswire.com) - Bluewater Technologies Group, Inc. is happy to announce its strategic alliance with IDSolutions, a visual communications company serving the health care, education, enterprise, and government markets. The alliance will allow Bluewater to bring IDSolutions' patient monitoring and telehealth solutions to its clients. In turn, IDSolutions will be able to offer Bluewater's live events services to its own client base.
There continues to be a huge unmet need to reduce costs and provide innovative health care solutions to patients and providers. A HIPAA compliant telehealth platform can be a great differentiator for a health care system facing rising costs and increasingly quick turnarounds. IDSolutions provides such needed, cost-saving solutions to hospital systems nationwide.
"I'm extremely excited to team up with IDSolutions on health care and live events," says John Tracy, CEO of Bluewater. "Together we will continue to deliver differentiated solutions for our health care customers. We will aggressively continue to look for new offerings and solutions for our diverse client base and this alliance is a first step in that direction."
Bluewater has operated in the live events world for more than 30 years, and continues to be an expert in that space. The company has helped Fortune 500 brands engage audiences effectively, and is uniquely positioned as a one-stop-shop for event production, technology, and custom engagement software. This unique set of tools will support IDSolutions' clients.
"Partnering with best-in-breed manufacturers and service providers is a cornerstone of the IDSolutions business," says Tracy Mills, President and CEO of IDSolutions. "A strategic alliance with Bluewater is a complementary fit to our overall service offering in video communications, AV integration, and telehealth. We look forward to introducing Bluewater's services to our clients in order to continually improve and provide robust solutions for a diverse market."
The IDSolutions alliance is part of a Bluewater initiative to develop partnerships that help both companies drive mutual sales. The growth strategy includes bringing new products and services to customers, and Bluewater is actively seeking alliances in this regard. For more information on an alliance with Bluewater, please contact Raj Riswadkar, EVP Corporate Development at raj@bluewatertech.com.
About Bluewater
Bluewater is the only woman-owned (WBENC) business of its kind, operating four industry-leading business units that support sensory storytelling through digital & physical canvases. The core offerings include Meeting & Event Technology, Audio Visual Integration Services, Retail Fixtures & Displays, and Fabrication of Environments. To learn more about the company, services, and projects, visit Bluewatertech.com.
About IDSolutions
IDSolutions is a visual communications company providing innovative IP based solutions and integration services to bridge organizational communication barriers. Our focus on visual communications is built around industry-leading technologies to create and implement a video-enabled workflow unique to each client's needs. IDSolutions makes video solutions simple, easy to use, and affordable for Healthcare, Education, Enterprise, and Government clients across the globe. For more information, visit www.e-idsolutions.com or find us on twitter at @idsolutionsinc.
Source: Bluewater
Share: