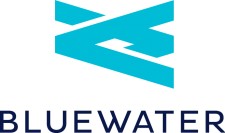 The expansion will involve the creation of 81 jobs and a private investment of up to $34 million
SOUTHFIELD, Mich., July 25, 2019 (Newswire.com) - ​Bluewater Technologies Group, Inc., a national provider of creative technology for events and leading systems integrator, is pleased to announce the relocation of their headquarters to the city of Novi in the Summer of 2020. Celebrating 34 years in business, Bluewater will leverage its new office and warehouse space to showcase its unique and effective communication solutions that help connect people, business, and ideas. The new location will be a ground-up, new construction facility that provides room for future expansion, and will offer many amenities for employees in building and throughout the nearby community. The building will include game rooms, exercise room, showers, kitchen and dining room on top of all of the necessary meeting and work space required. Nearby amenities include hiking, biking, & jogging trails, a mall, hundreds of restaurants, and more.
The expansion will involve the creation of 81 jobs and a private investment of up to $34 million, resulting in a $300,000 Michigan Business Development Program performance-based grant. In addition to MSF support, the city anticipates approval of a property tax abatement in support of the project. The MEDC also authorized a State Education Tax Abatement to be used in conjunction with the locally approved abatement. For more information on careers with Bluewater Technologies Group, Inc., visit www.bluewatertech.com/careers.
"We believe it's the intersection of strategy, creativity and innovation that creates the strongest experiences. We are intensely passionate about creating the absolute best experiences possible for our employees, clients and partners. This new facility together with our amazing employees will provide us the foundation to further these objectives; and a workspace that will be our home for years to support the rapid growth we are experiencing in all our business units," said Bluewater's Chief Executive Officer John Tracy. "This new building gives us the space and amenities that will help us retain and recruit the very best talent and will go a long way in maintaining a culture that fosters radical, disruptive ideas, is highly collaborative, hardworking and most importantly, fun."
"The opportunity to host Bluewater Technologies Group would, once again, place Novi on the map as a leader in high tech headquarters," said Novi Mayor Bob Gatt. "We are excited about the possibility of bringing an additional 80 plus jobs to the community which will add to the dynamic, multi-talented workforce in Novi."
The new office and warehouse space will be developed and constructed by Amson Nassar Development of Birmingham, Michigan. Amson Nassar is engaged in all aspects of real estate acquisition, development, construction and management, including several of the most highly acclaimed Class A office, research, and technology facilities in Southeast Michigan.
Amson Nassar's Chief Executive Officer and Co-Owner Fadi Nassar explains:
"We are honored to have earned Bluewater Technologies trust and look forward to the completion of another world class headquarters that we hope will exceed expectations. I want to give special thanks to John Tracy and his team for their incredible leadership throughout the lease and design process thus far,the City of Novi, Oakland County and the MEDC - all of whom made this possible. This 90,000 square feet increases our development, construction and investment portfolio by 930,000 square feet over the past 3 years alone. We are excited and blessed that we are in the site plan approval for process for an additional 410,000 square feet before the end of this year, with more to come."
Colliers and CBRE brokered the transactions. Biddison Architecture, GreenTech Engineering and MA Engineering are working with on the design.
About Bluewater:
Bluewater Technologies Group, Inc. is the only woman-owned company of it's kind, providing support for technology-forward events and installations across the country. Founded in 1985 as an AV rental shop, Bluewater now operates four industry-leading business units that support sensory storytelling across digital & physical canvases. The company is trusted by some of the largest brands in the world to ensure they're able to clearly communicate - at events, in the office or across retail footprints around the country.
About Amson Nassar:
AMSON NASSAR was founded in pursuit of a vision that included real estate development, construction/property management and investment services under one platform. AMSON NASSAR has built its track record and evolved into what it is today a leader in Southeast Michigan and has continued to differentiate itself with an ability to invest throughout the entire capital structure while also growing its direct property ownership and operational capabilities as one of Southeast Michigan's premier real estate developers, construction/property managers and investors in its specialized niche.​
Source: Bluewater
Share: