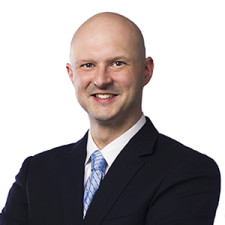 With an extensive background in finance, accounting, and operations spanning over 25 years, Bucher brings a wealth of experience and expertise to Bluewater.
WIXOM, Mich., July 17, 2023 (Newswire.com) - Bluewater Technologies Group, Inc., a leader in marketing and communication support in the event and workplace technology sectors, is pleased to announce the appointment of Brian S. Bucher as its new Chief Financial Officer. Bucher officially joins the Bluewater team at the company's headquarters in Wixom, MI.
Bucher comes to Bluewater with an extensive background in finance, accounting and operations, bringing over 25 years of experience with increasing responsibilities across large and middle market companies, and in sectors ranging from healthcare and capital services to manufacturing.
His impressive resume includes serving as the Chief Financial Officer at Centria Healthcare, where he was responsible for the financial ownership of a standalone middle-market healthcare business. His strategic initiatives resulted in significant business growth, expanded margins, and enhanced efficiency through the use of technology.
Prior to Centria Healthcare, Bucher held multiple senior financial positions at Aetna/CVS, and General Electric where he managed sizable budgets, led finance teams, and formulated corporate digital/marketing strategy. He has been recognized for his ability to formulate strategic plans and translate them into action, drive results, and cultivate talent within the organizations he has served.
"We are thrilled to welcome Brian as our new Chief Financial Officer," said John Tracy, CEO of Bluewater. "His remarkable financial acumen and operational expertise make him a perfect fit for our organization. I'm confident that his strategic vision and disciplined approach will further enhance our financial stability and operational efficiency, enabling us to capitalize on emerging opportunities and achieve our long-term goals."
Bucher holds an MBA from the University of North Carolina's Kenan-Flagler Business School, where he focused on marketing analytics/statistics and finance. He also received a BBA from the University of Michigan's Ross School of Business Administration, with an emphasis in finance and accounting. Bucher also holds a Master Black Belt certification in Lean Six Sigma.
"I am excited to join the Bluewater team and look forward to leveraging my experiences to contribute to the company's ongoing success," said Bucher. "I'm eager to drive strategic growth, increase efficiencies, and support Bluewater's commitment to innovative solutions for its clients."
About Bluewater Technologies Group, Inc.
Bluewater Technologies Group, Inc., is a leading provider of marketing and communication support in the event and workplace technology sectors. We arm our clients with everything required to support sensory storytelling across digital and physical canvases. Based out of Wixom, MI, Bluewater is committed to delivering top-tier solutions that help our clients connect, communicate, and collaborate effectively.
Source: Bluewater Technologies
Share: